Save The Date for Crazy Multiply's Art Show "Big"
http://www.theseoultimes.com/ST/index.html:
 Arts & Living
Crazy Multiply Presents "Big" Art Show

By Megan Fox
Staff Writer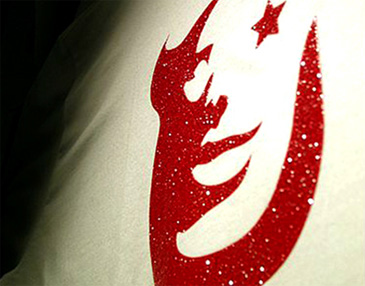 Yogiga Expression Gallery in Seoul
On July 13, 2013 Crazy Multiply will present their art show entitled "Big." Big aims to explore different meanings that are transposed through landscape and nature, while creating a dialogue between artists in the Seoul community, as well as foreigners. The show will be a combination of art and music.
Crazy Multiply is a non-profit art collective that promotes contemporary Korean and international artists. The Seoul-based organization brings artists and musicians together exploring different themes from a variety of mediums. Each show presented by Crazy Multiply has a unique theme.
Amy Smith, Laura MacDonald, and Olivia McNair are the curators of "Big." The girls are expats living and working in Seoul that have found friendship through Seoul's vibrant art scene. Their background in art ranges from printmaking, drawing and painting to costume and set design.
The girls began to curate shows in Seoul when a talented roommate wanted to share her work, prior to returning to her home country. Another friend suggested incorporating music into the mix and from this Crazy Multiply was formed.
"At that first show, we met a lot of other artists and musicians. We realized there was a lot of great art and music around us that we wanted to be more of a part of. This is our way of engaging in that scene. We hope that active members of the art scene can enjoy these events as well as newcomers," stated Olivia.
The show will be housed in Yogiga Expression Gallery in Hapjeong-dong. Laura is excited to have this space for the event. "Finding a space like Yogiga Expression Gallery has really helped facilitate being part of the local arts community. From our experience, the music and art scenes really inform each other; getting involved in one leads to meeting people involved in the other."
The show will consists of multiple dynamics. Olive explained "We're very excited about all of the talented people that are participating. There will be live bands performing throughout the evening, photographers showing their pieces, a sculptor, an artist that works with paper cutouts, painters, video artists and some live art performers as well! It's going to be a great night."
"Big" will be presented at Yogiga Expression Gallery located at 412-1 B1, Hapjeong-dong, Mapo-Gu in Seoul. It will take place on July 13th, 2013 from 5 p.m. to 11 p.m. There is a 5,000 KRW entrance fee at the door. All are welcome to attend.
Participating artists include Chanseok Park, Corey Isenor, Illopetals, John Mutter, Jung, Lili Bayou, Megan Fox, Olivia McNair and Yerang Choi. The band line up is Angry Bear, Dongmyo Police Box, Love X Stero, The Rub &, The Fast Walkers.